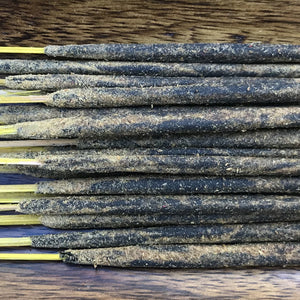 Cedarwood Incense Sticks
20 sticks-1 hr burn time
Cedarwood's warm, woodsy aroma lends a comforting, uplifting experience. It can be used for insomnia, focus, and as a natural insect repellant.
Each standard 9" incense stick burns for about an hour. Each package of incense includes 20 sticks.
Green packaging - bags are plant cellulose from cottonwood trees. Packaging is compostable and made from renewable resources.