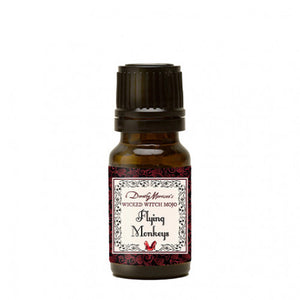 Wicked Witch Mojo Energetic Oils-Flying Monkeys
Energize your home and rituals with Wicked Witch Mojo Energetic Oils! Our Flying Monkeys blend keeps your magic secure and unlocks doors to new realms of possibility. Splash it in the laundry, use it in floor washes, or diffuse it for an enchanting atmosphere. Unlock bold success and take daring risks knowing you're protected. Fly high with Wicked Witch Mojo!
Size: 10ml dropper bottle
Scent: Sage and Eucalyptus
Attention:
Keep away from children and pets.
For external use only.