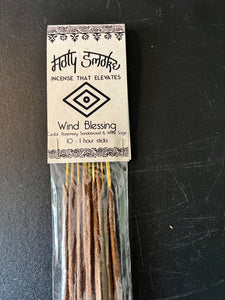 Wind Blessing Incense Sticks
This package contains 10- 1 hr burn sticks.
Handrolled w/honey and natural botanicals
Cedar, Rosemary, Sandalwood, White Sage
Each standard 9" incense stick burns for about an hour. Each package of incense includes 20 sticks.
Green packaging - bags are plant cellulose from cottonwood trees. Packaging is compostable and made from renewable resources.